Planning permission is being sought to extend the MacDonald Aviemore Hotel. The proposed extension in the planning application documentation is described as follows:
"Alterations and extension to the hotel is to comprise two additional floors that will accommodate 53 (losing one existing bedroom on the third floor) additional family rooms for guests where there is limited provision of family suites available across the resort area."
The Cairngorms National Park Authority (CNPA) will adjudicate on this application, and has replaced the Highland Council as the planning authority.
AVCC opposes this application, and has commented to CNPA as follows:
"Aviemore and Vicinity Community Council wishes to object to this application. The scale of the proposed building would visually dominate much of the village centre. In particular, the addition of two storeys plus a pitched roof would obscure the very attractive views towards Craigellachie from Grampian Road and the centre of Aviemore. This would significantly detract from the character of the village, making it less attractive for both local people and visitors."
If you wish to post a comment on this page, this will help the Community Council to gauge local opinion, and we may be able to use this in our response to the Highland Council.
The application is now closed for public comment, but all details of the application may be found here.
———————————
This is the site plan, which shows where the development will be located. The boundary of the proposed location is in red.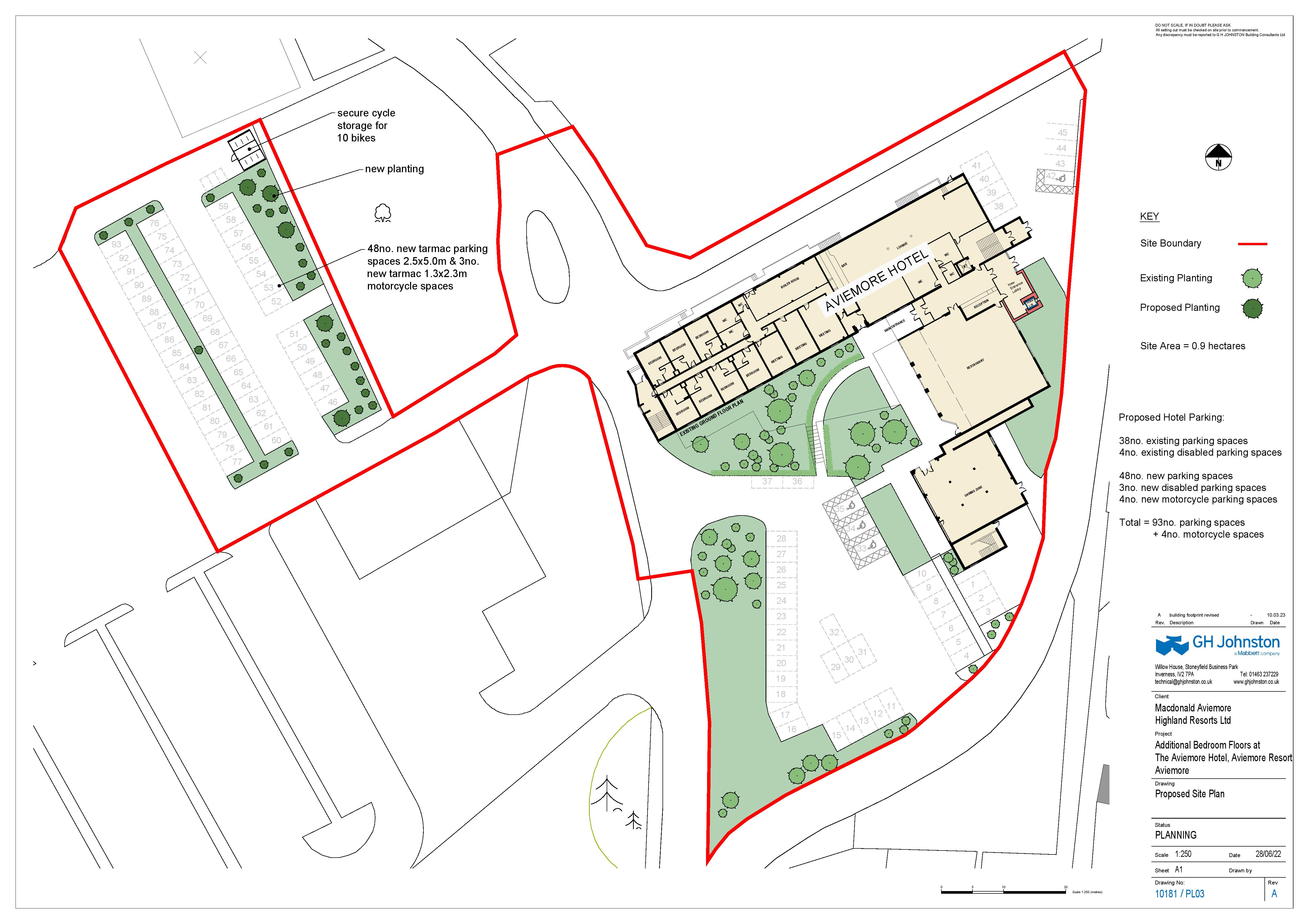 This is the location plan, which shows that the proposed development on the Macdonald Aviemore site located to the rear of the Tesco supermarket.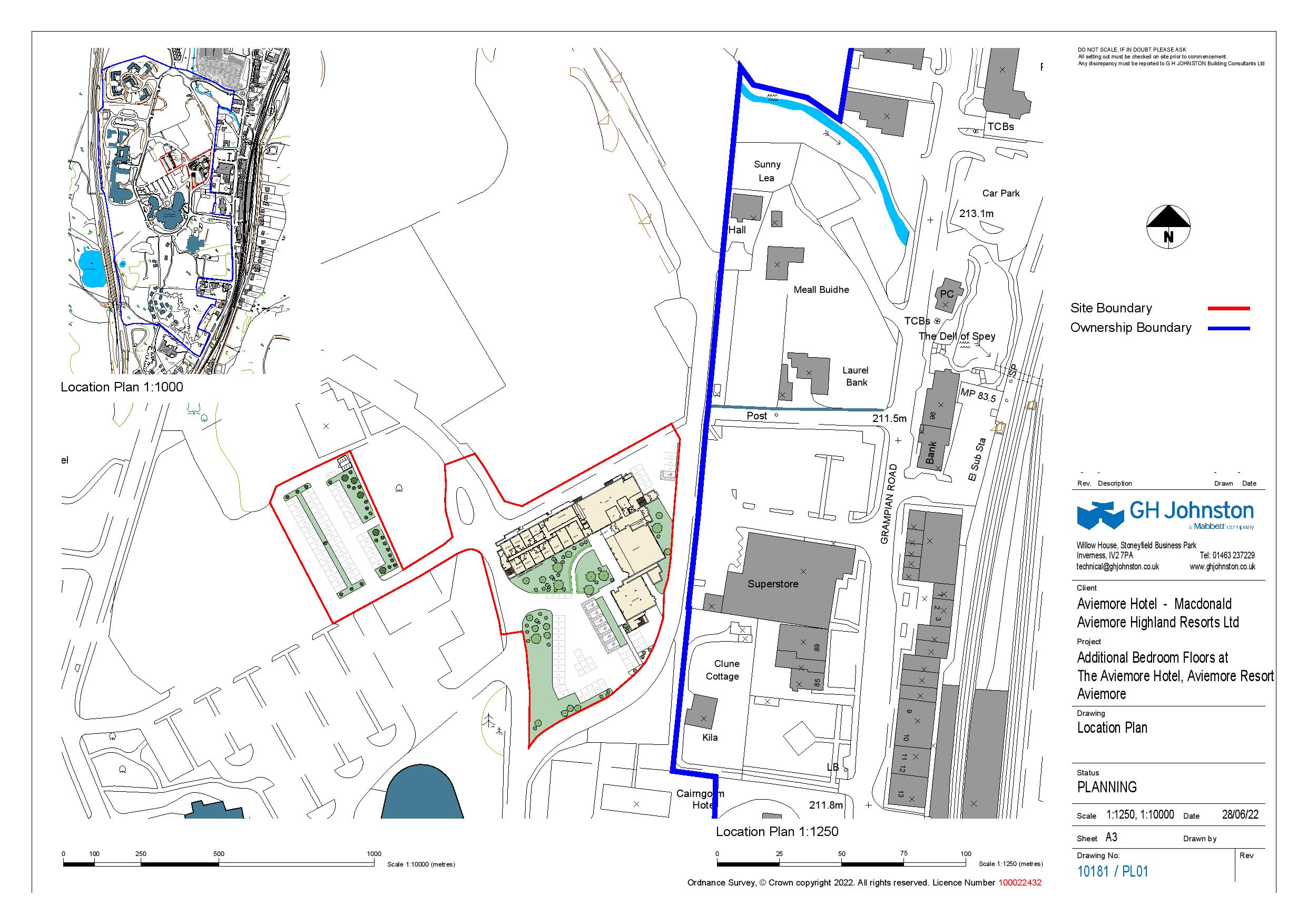 The following images give an impression of what the new development will look like: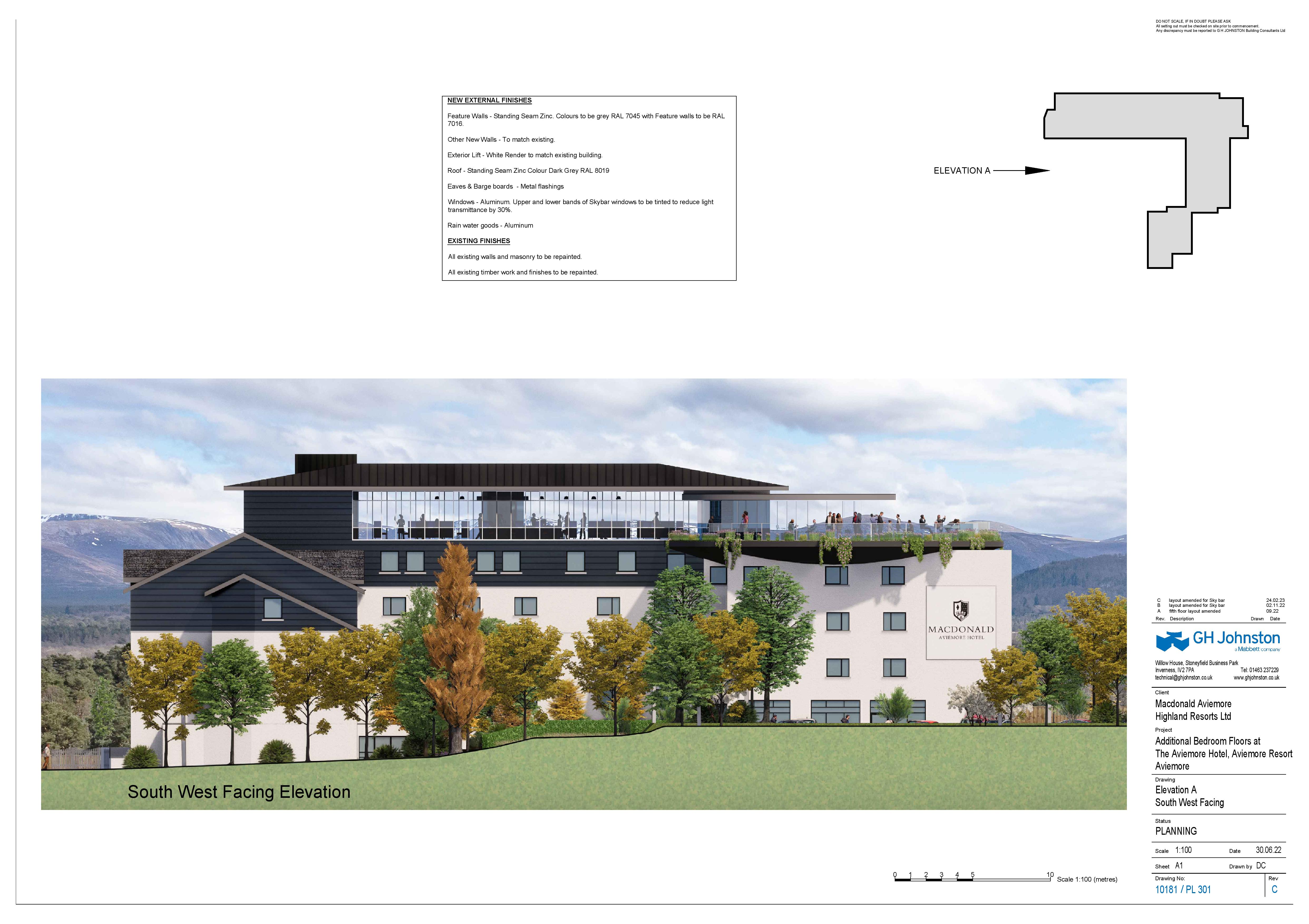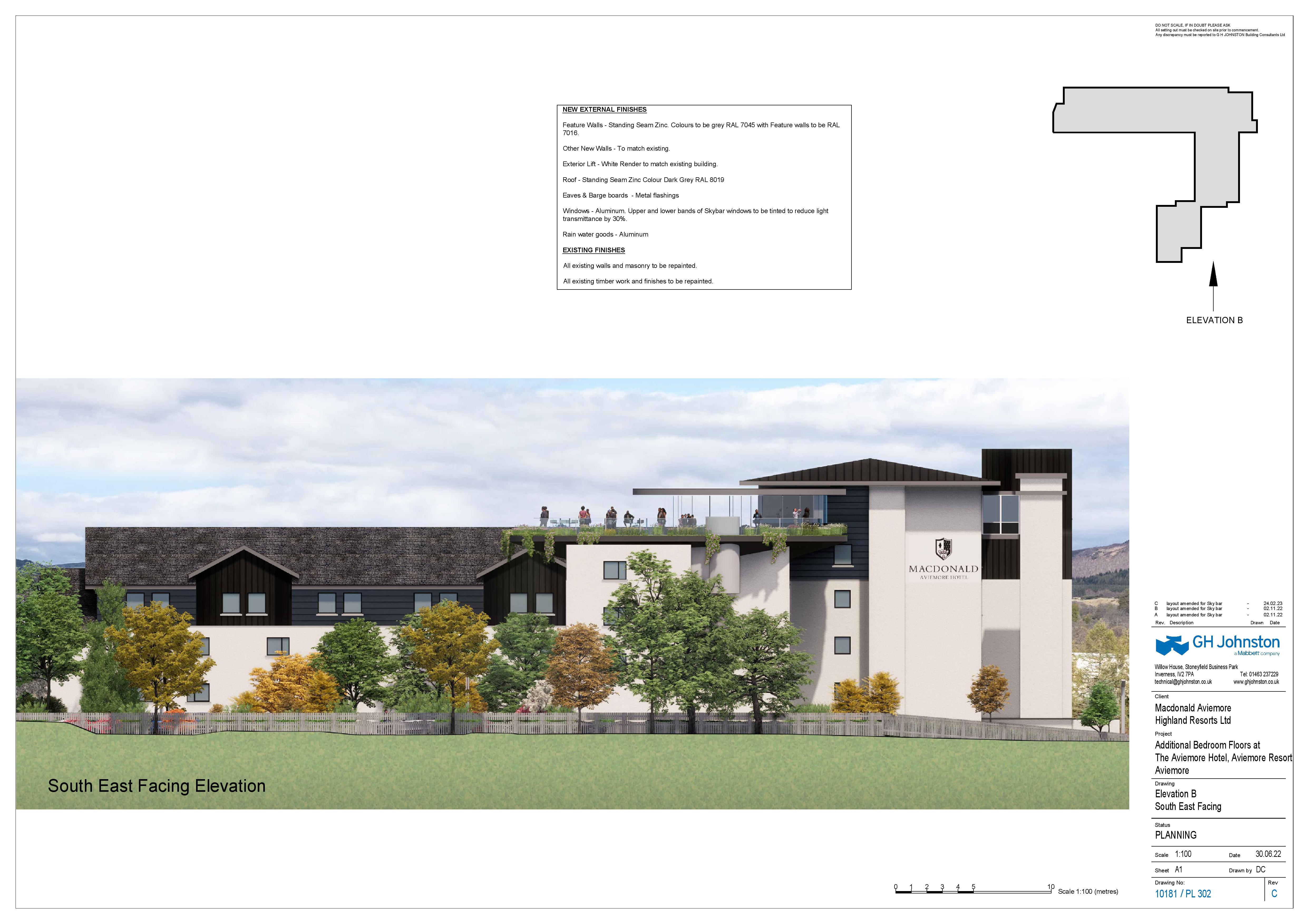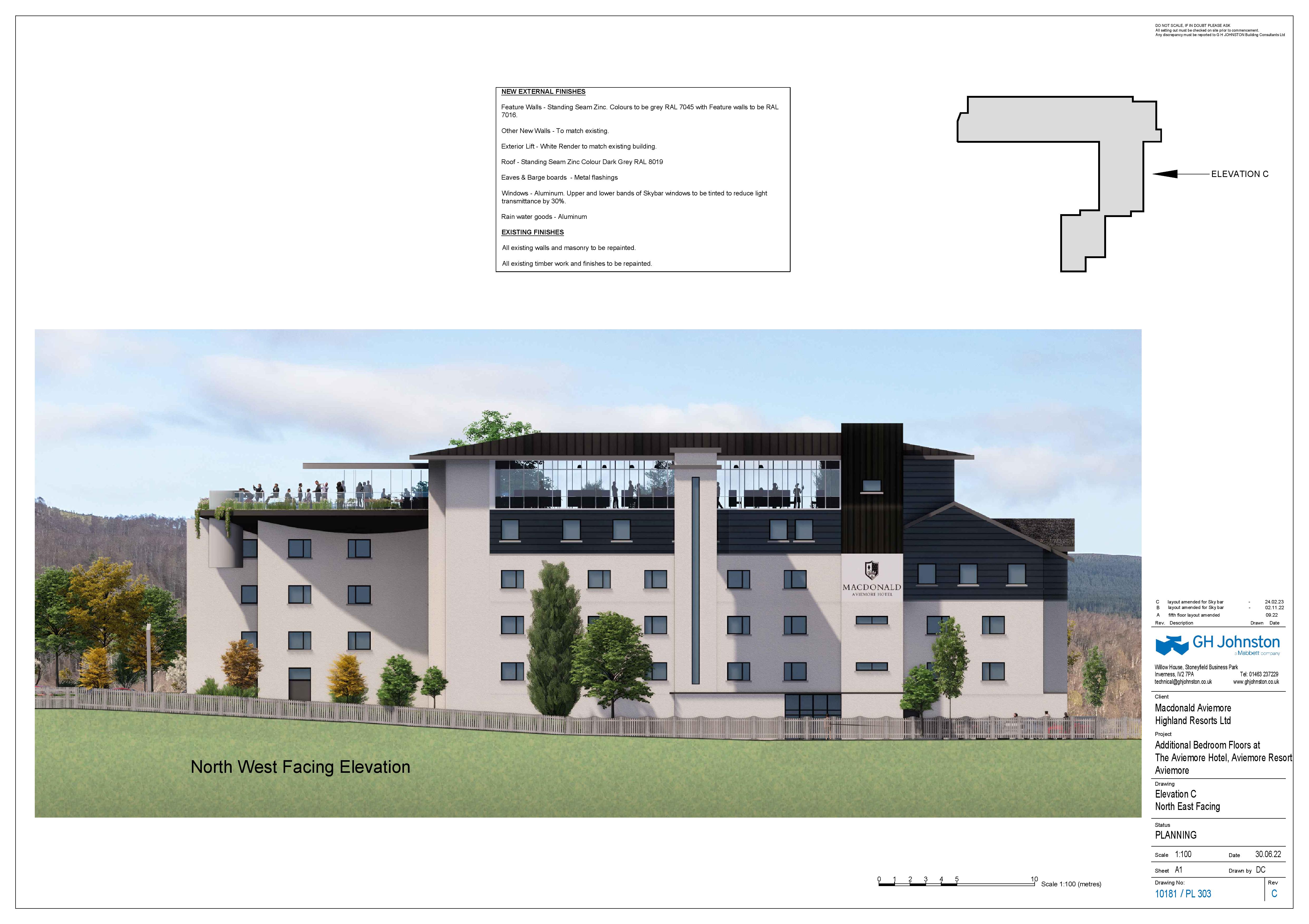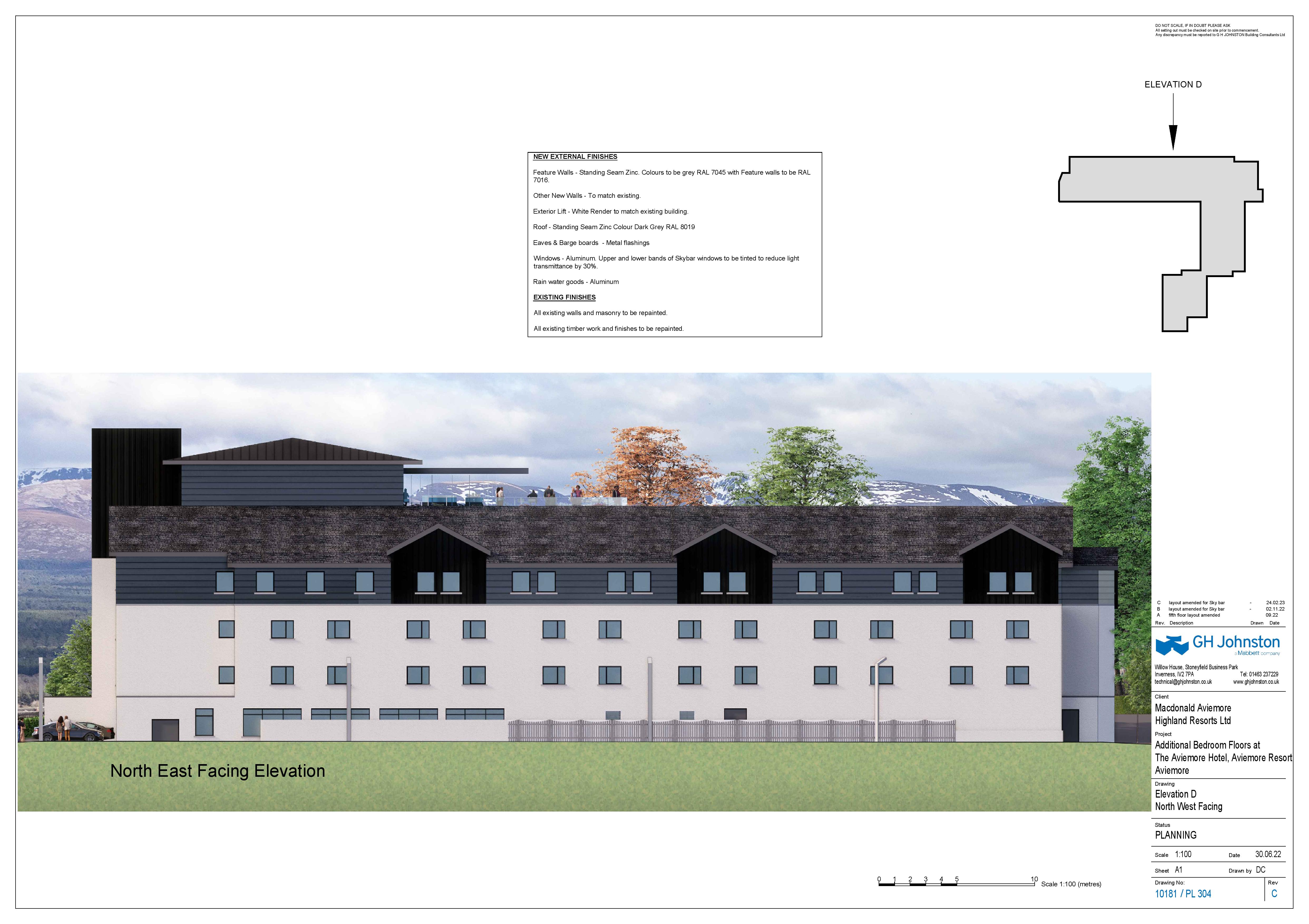 For more details, see the document provided by the developer in support of their planning application here.