Planning permission is being sought by Tulloch Homes Ltd to amend their application to develop the Horse Field site to the north of the Scandinavian Village.
The main changes are:
Deletion of the 3 houses on plots 36-38 and relocation of the footpath connection to the Aviemore Orbital path.
Block 4 changed from 2-storey to 3-storey, forming 3 additional flats to maintain overall dwelling numbers on development.
Car parking, cycle storage and bin storage serving Block 4 amended, along with adjustments to turning head adjacent to Block 4.
The only way you can tell Highland Council what you think is to put a comment on their website. You need a Highland Council login to do this, but it is quick and easy to get here.
You can then make your comment on the Highland Council website here.
This is the site plan, which shows the changes that are being made to the original planning application.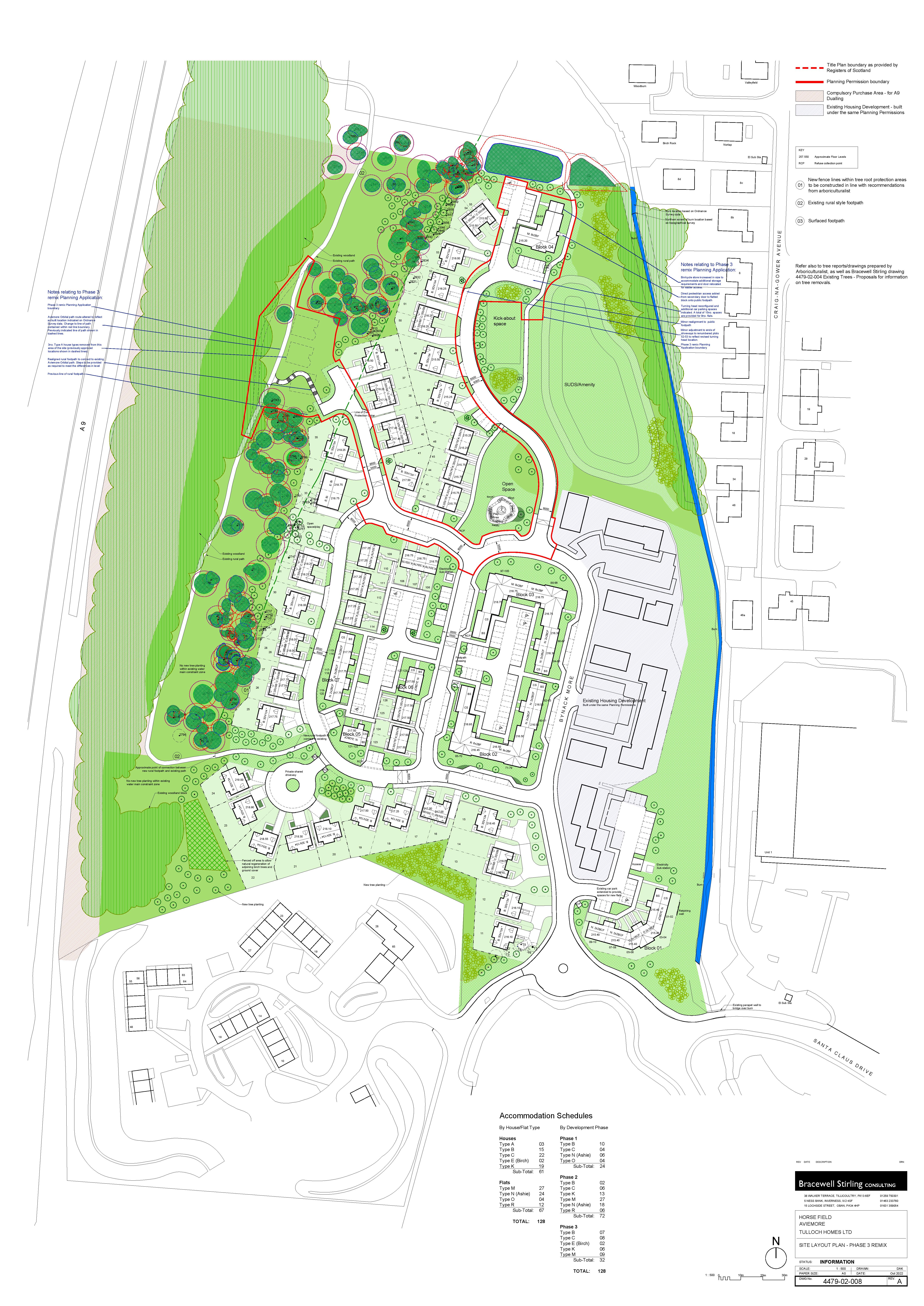 This is the location plan with the area affected by the proposed changes outlined in red.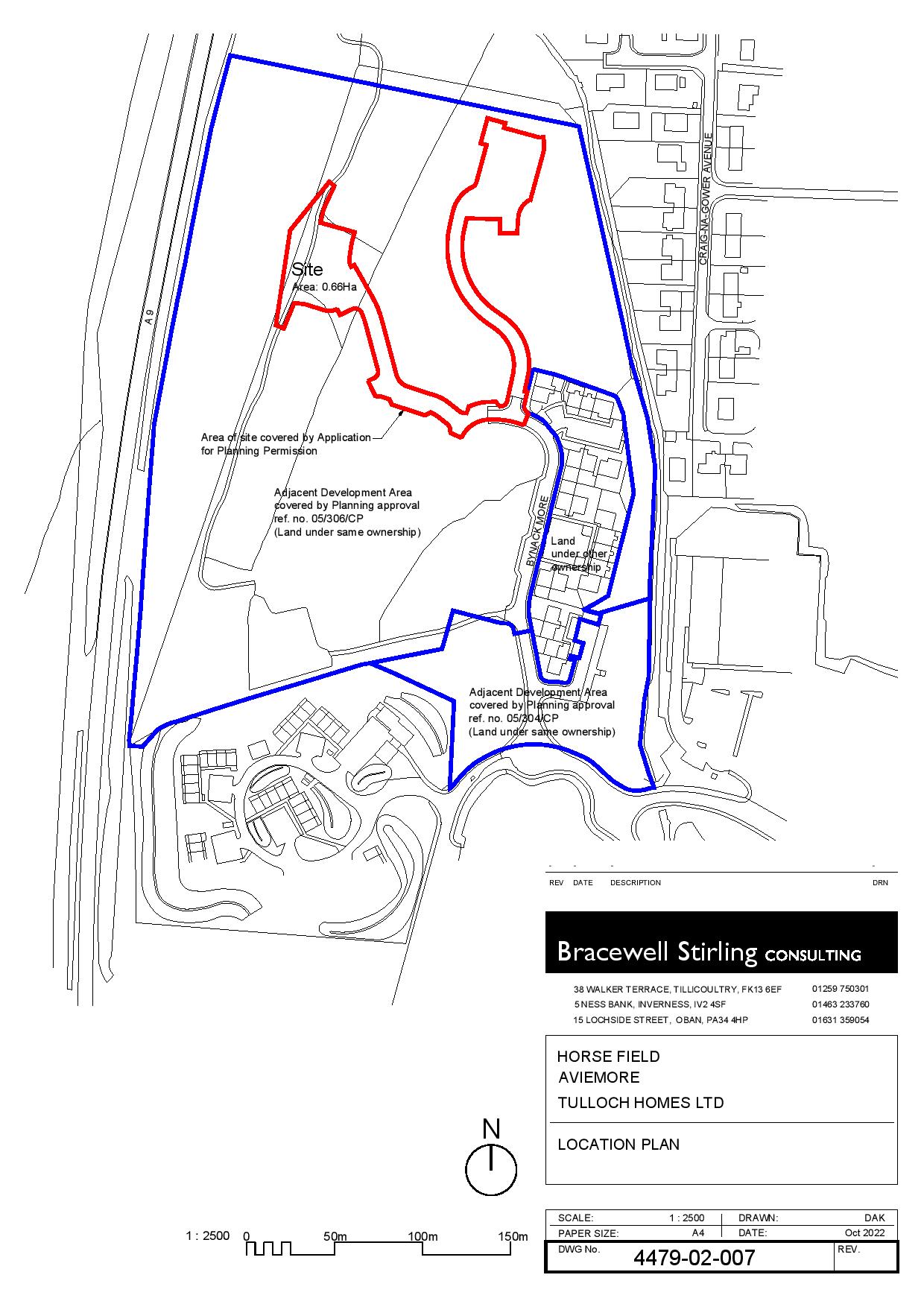 For more details, see the document provided by the developer in support of their planning application here.
The planning application on the Highland Council website can be found here.