Planning permission is being sought to build 27 holiday lodges in and around the existing woodland and open space that forms part of the Aviemore Holiday Resort.
The Cairngorms National Park Authority (CNPA) has decided to adjudicate on this application, and has replaced the Highland Council as the planning authority.
If you wish to post a comment on this page, this will help the Community Council to gauge local opinion, and we may be able to use this in our response to the Highland Council.
However, for the CNPA to take formal notice of your view, it has to be made as a comment on their website – the link is here.
Select the Comments tab, and fill in the form to make a comment. If you don't have a CNPA login, you can register for one at the same time by clicking 'Submit and Register'.
———————————
This is the site plan, which shows where the holiday lodges will be located. The boundary of the proposed location is in red.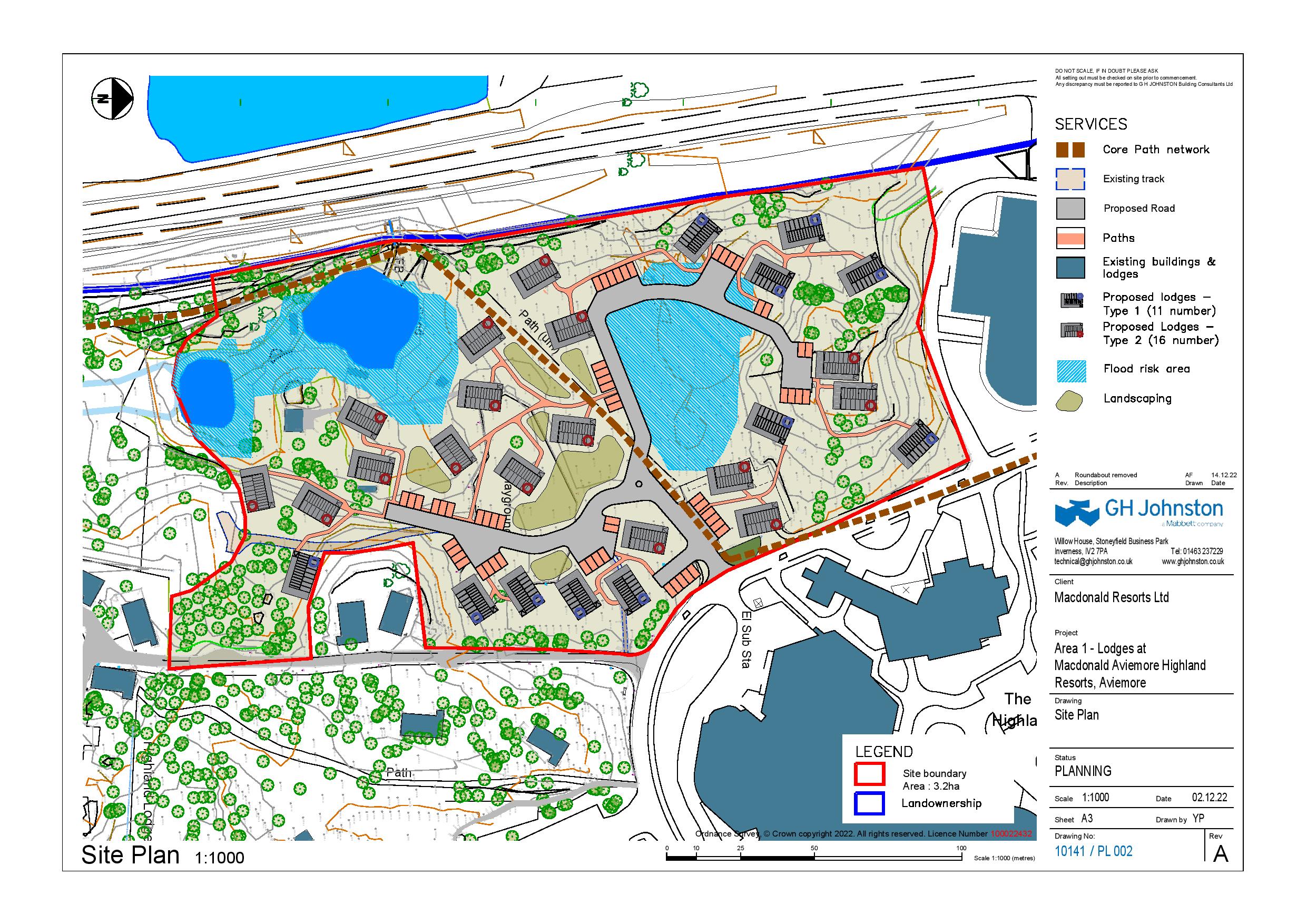 This is the location plan, which shows that the proposed development is to the rear of the Aviemore Holiday Resort site.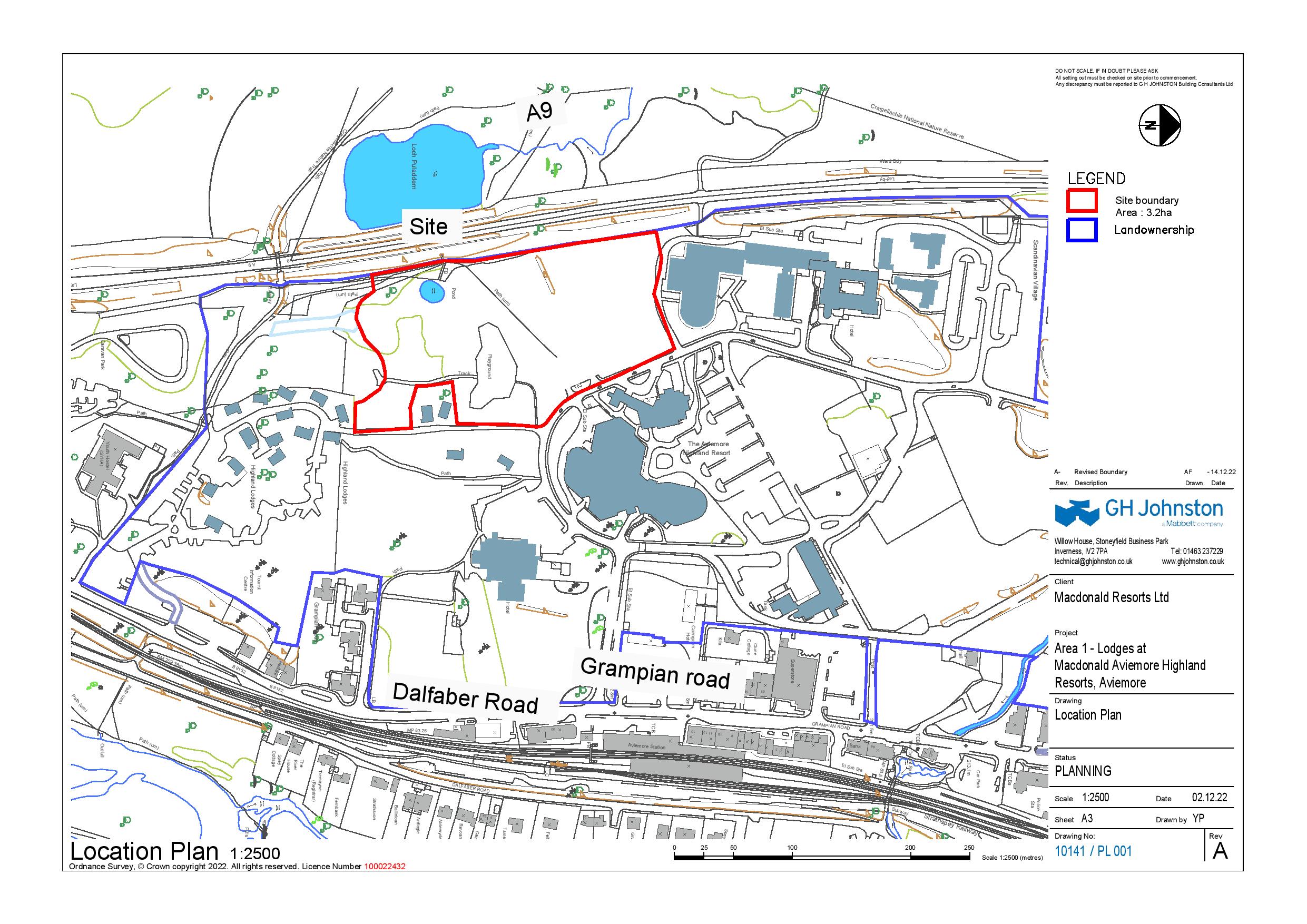 For more details, see the document provided by the developer in support of their planning application here.